Welcome to Ditto Cal
Synchronize events and availability between your Google Calendars.
What does Ditto Cal do?
Ditto Cal enables you to copy your availability from one Google calendar to another, to make it easier for you to avoid double bookings.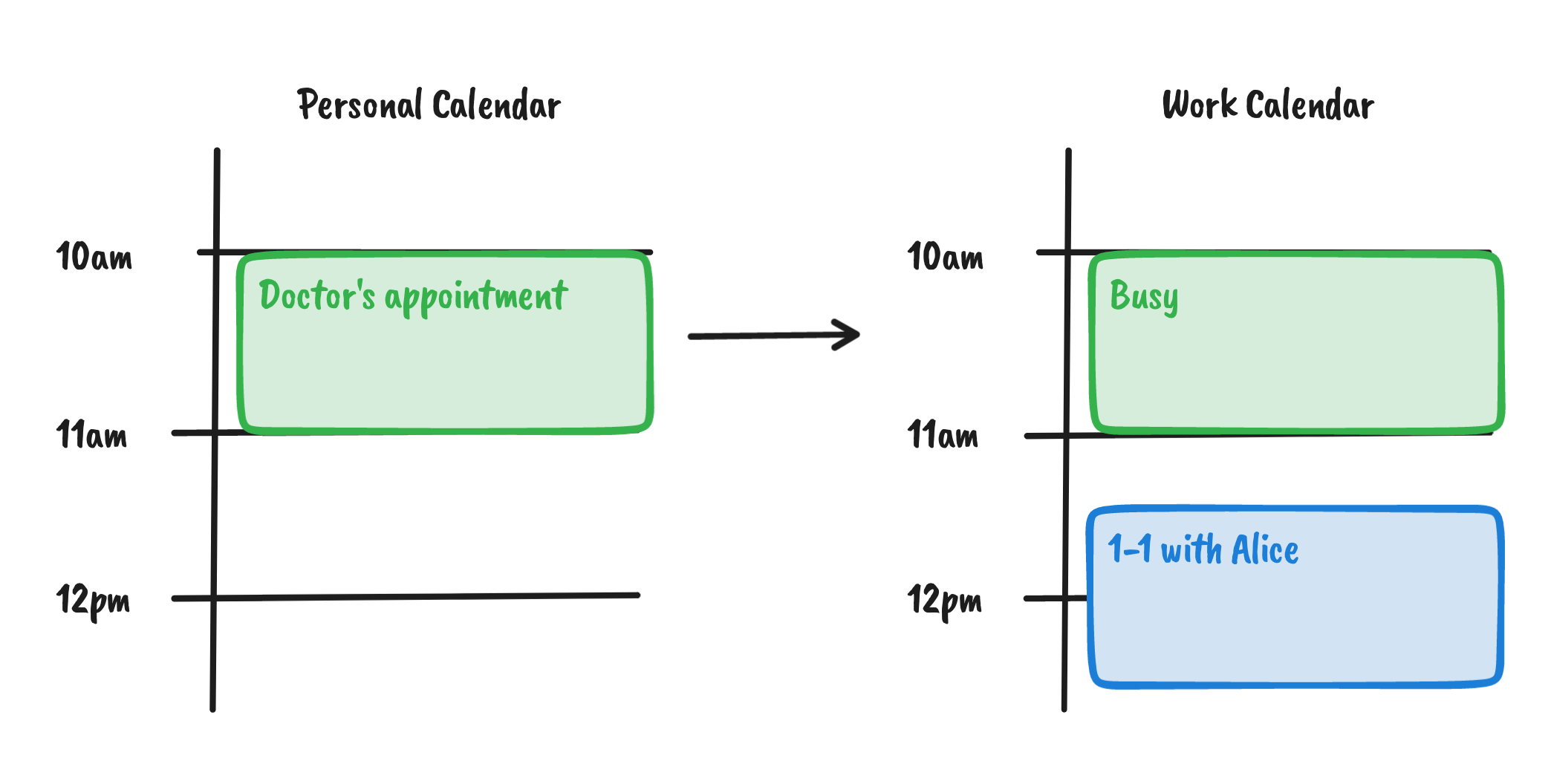 For example you can copy your availability from your personal calendar to your work calendar.
For more information, see our Frequently Asked Questions.